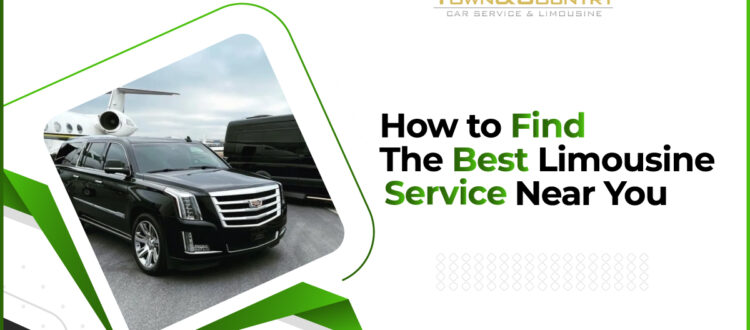 How To Find The Best Limousine Service Near You
Limousines are not only elegant but also entertaining. Different reasons force people to hire a limousine instead of a traditional cab service. Whether it is a prom night, birthday, a wedding, a funeral, or just an airport ride, limousines will never fail to provide passengers with a pleasant and timely ride. Numerous companies in the market offer Limo services, but you should hire the one which delivers quality services at a reasonable cost. 
Which Limousine Should You Prefer?
The selection of the type of limousine largely depends on the event. There are multiple offered classes of limousine to choose from. If you were a businessperson, you would want to hire a town car limousine. However, if you were going to attend a wedding or prom, an SUV stretched limo would work best for you. In addition, if you like to enjoy a limousine ride in a group setting, a regular town car stretch limousine will work flawlessly.  
Drivers Track Record
It does not matter what the event is or the size of the party; there is always a limousine that is right for you. In addition, many limousine drivers are well-trained to deal with particular groups like junior proms and overwhelming wedding parties. The limousine drivers are trained to deal with special events that involve drinking and unruly conduct. So, checking the driver's background before hiring the limousine service is wise. Check the driver's experience, like how many years he has been working as a driver. Also, check for the clean driving record of the driver. You must want to hire a legal, well-reputed service with no allegations against them.
Choose the Best Packages
After figuring out what limousine you want to hire and checking the driver's record, now is the time to choose the package that suits you the most. When hiring a limousine for special occasions, hiring it ahead of time is good because special occasions are usually booked, and booking assures you of the vehicle's availability. Most limo services offer packages to their clients where they can rent a limo for a specific block of hours.
For instance, one can rent a limo for 3 hours or a full day. This type of service usually involves specific contracts that highlight the package details and the covered insurance. So, this way, you will not likely go wrong with the package you select.
When hiring a limo service, select the one with a solid track record. Hiring a limousine service is best if you want to ride in a supreme style.
Town Country Limousine is the best limo service near you. We offer our clients the most convenient and relaxing journey that you won't forget.