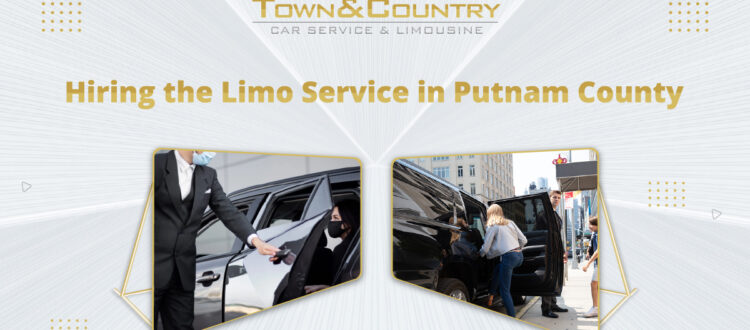 Hiring the Limo Service in Putnam County
A limousine is a premium saloon or sedan car with all the luxuries installed and made of a lengthened base wheel. A chauffeur usually drives a limousine. The limousines are typically in white and black colors and are called stretch limousines. The creators of the limousine not just stretch the car but fit the luxury car with all possible facilities.
There was a time when limousine services were associated with the royalties like Presidents, Heads of state, and decorated officers. But, now, a common person can avail of this executive traveling service with extra comfort.
The amenities offered to make it literally heaven on the roads. Limousines are commonly linked with rich people as they are expensive to purchase. However, today you can charter limousines for various occasions. Nowadays, one of the effective use of these cars is airport pick-up and transportation services.
Anyone who needs transportation services towards or from the airport can avail of this service. Luckily, the dream limousine service is now within your reach at a reasonable price. Town Country Limousine provides world-class limo services, including safety, courteous services, reliability, and professionalism all over New York State.
Advantages of Using Limo Service in Putnam County
Save Airport Parking:
We know that you don't want to park your personal car in the airport parking when you are going away on a trip. It is always less expensive to hire ground transportation than to pay for airport parking if you are going away for a couple of days.
Car Availability:
You need transportation at your current location if you are heading towards the airport or coming back. Having a car booked gives you mental peace that you are easily going towards your destination.
Don't Have A Driver?
You can avail yourself of the Limo Service in Putnam County if you don't have a person to drive you to the airport. You will get a licensed driver with an exclusive limo that is not only professional but also qualified.
Plenty of Luggage:
You should look for a limo if you have a lot of luggage that will not fit into a normal-sized car. Limousines are specifically designed to meet all your needs for traveling.
Enjoy Your Vacation:
Limousine has now become the most convenient source of ground travel during a journey. If you are thinking of going on a vacation and want to enjoy your holidays from the time you leave your home, it is excellent to book a limo. You don't have to worry about the things such as driving in traffic and finding suitable parking for your car. Companies providing airport limousine services are the prime competitors to traditional cab companies.
Easy Hiring:
Hiring the Airport Limousine Service in Boston MA is very easy. Just visit the website and book your desired ride in advance as you don't like waiting at the airport. You will get a standard limousine. Try to book your limousine as soon as you have booked your flights because sometimes the airport limousine service gets busy, particularly on special holidays like Thanksgiving and Christmas.
To enjoy the best limo service of your life, Town Country Limousine is a premium Limo Service in Putnam County. We will surely turn your journey into a memorable one.