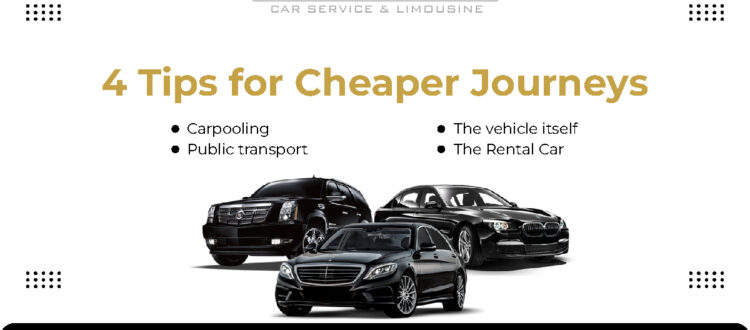 4 Tips for Cheaper Journeys
Do you find that your car journeys are too expensive? Rest assured, many people think like you. But, there are simple ways to put in place to reduce the cost of these journeys. We will describe four possibilities in this article. For more fairness, we have decided to present you with two means related to yourself and two related to your car.
Carpooling:
Would you like to divide the price of your journeys into 2/3/4? Well, know that it is possible. In the morning, you go from home to work, from point A to point B. Who tells you that no one makes the same journey as you? There are several carpooling websites today.
Once you are registered on one of them, it's very easy. You share the journey you make, whether it's every day, every week, punctually, or whatever. You then write the number of passengers you can take and the amount requested/passenger. All you have to do is wait for us to contact you. Why not make your journeys more pleasant by chatting with someone, doing something for the environment, and lowering your expenses?
Public Transport:
Many are not very "hot" to the idea of ​​taking a train or a bus in the morning, it's true. But have you ever thought about all the positive points that it could bring you? No? We will name a few of them.
No more looking for a place to park
Much cheaper than the car
Let's meet people
No traffic jam
(To still be able to take a nap in the morning or even in the evening)
So it's true, learning is a different way of life. The beginning may be difficult because you have to learn to live that way. But when you see all the positive points it can bring you, you think it's worth thinking about.
The Vehicle Itself:
Insufficient pressure increases the rolling resistance between your tire and the ground and fuel consumption. It then leads to overconsumption of fuel which can vary between approximately 2% and 10%, depending on the missing air.
Reduce the price of your journeys by not leaving anything lying around in your car: this point number 3 may seem silly, but it's true. But, we tend to leave things lying around in the car that we don't use every day. Remember to sort your car punctually to avoid letting useless and sometimes heavy things pile up. Know that a heavier car consumes much more than an empty car. So remember to sort it out; it will be good for you and your wallet.
The Rental Car:
If you have to go on vacation with friends and no one has a vehicle, you can opt for a rental car. It is also valid if you go to another city by plane, train or bus and once there you want to move around to visit the surroundings. The rental car will cost you less than a taxi, and you will be freer than by taking public transport.
Conclusion:
As we said, we have cited in this article 2 very different views. First, we wanted to show that there is a way to change your car habits, and Carpooling and public transit are two great examples. On the other hand, we also wanted to respect people who want to continue to drive as they do now while reducing the price of their journeys.
Know that when it comes to carpooling and public transport, you will not only earn money, you will create a better future for your children/grandchildren and future generations, but you will also have the opportunity to meet new people. Maybe you will make friends out of it? In love? Get started.
To enjoy the best Airport Car Service in Croton Falls avail yourself of our premium limousine services. We will surely turn your journey into a memorable one.